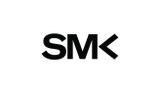 SMK University of Applied Sciences
Kalvarijų st. 137E, LT-08221
Taking into account fast change of the world and knowledge, trying to foresee the most wanted and demanded skills of the future, we are creating a modern institution of higher education.
We are creating a Place where everyone could feel a creator, a Place where learning is pleasant and interesting, a Place where transfer of knowledge is supported by practical experience.
We love our students and grow together with them. As one Team we advance together and search for perfection. Students are co-creators of SMK, therefore we foster their self expression as well as initiative. It is important to us that every single member of our community discovers himself, his potential, and learns how to use it properly in life. We seek to provide not only theoretical knowledge, but concentrate on building foundation of values for the whole life career and consistent personal development.
I highly invite you to join our friendly, creative, and dashing SMK community. Let's be friends and perfect together!
Search and apply!
Professional Bachelor in Business Management
Professional Bachelor in Social Sciences
Professional Bachelor in Health Sciences
Professional Bachelor in Computer Science
Professional Bachelor in Arts
Departments
Videos